Chicken Tikka Taco Recipe Topped With Cheesy Garlic Mayo
contact@nuturemite.info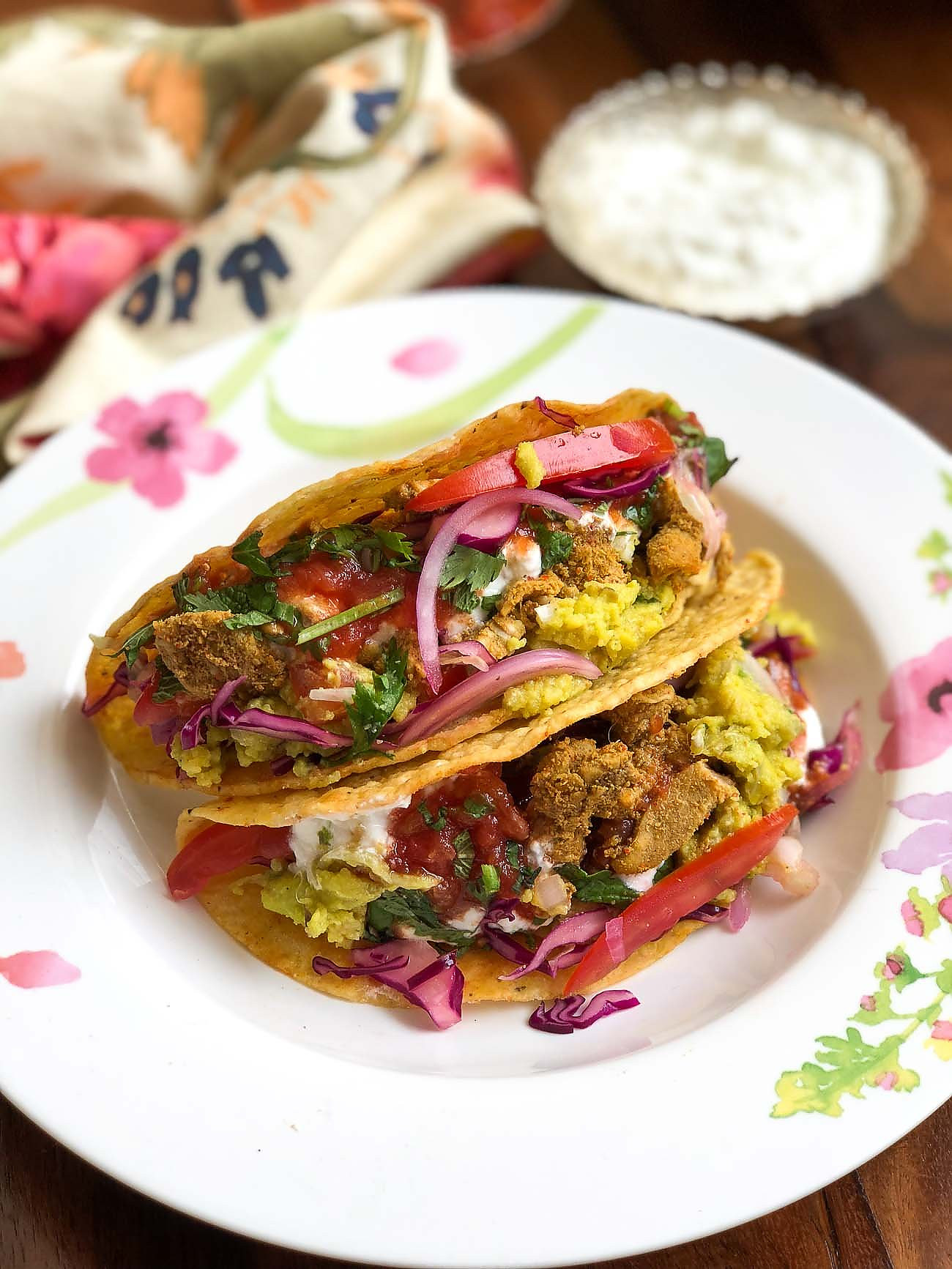 Ingredients
4 Hard taco shells
1 cup Hariyali Chicken Tikka
1/2 cup Summer Salad
Refried beans
2 tablespoons Nutralite Cheesy Garlic Mayo
1/4 cup Tomato Salsa
How to make Chicken Tikka Taco Recipe Topped With Cheesy Garlic Mayo
To begin making the Chicken Tikka Taco Recipe, keep the elements ready to assemble the tacos.
Summer salad – Red Cabbage Salad Recipe
Homemade refried beans – Homemade Refried Beans Recipe
Homemade spicy Mexican salsa – Spicy Mexican Salsa Recipe – Tomato Salsa Recipe
Hariyali Chicken Tikka – Hariyali Chicken Tikka Recipe
To assemble the Chicken Tikka Taco, hold the tacos in your palms, making sure it's easy to add the fillings.
First in put one tablespoon of homemade refried beans right at the bottom and spread evenly.
Next add a generous layer of fresh summer salad, over this salad place the Hariyali chicken tikka, then spoon some homemade Mexican salsa and drizzle the Nutralite Cheesy Garlic Mayo.
Once done, serve the Taco immediately for a wholesome and delicious dinner.
Serve Chicken Tikka Taco Recipe along with Vegetable Clear Soup With Lemon Grass and Rich Dark Chocolate Mousse Recipe as dessert.
References-
https://www.archanaskitchen.com/tag/healthy-recipes-by-nutralite
https://www.nutralite.com/recipe-detail/chicken-mayo-sandwich